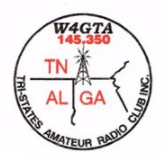 Tri-States Amateur Club Monthly Meetings are normally held on the 2nd Thursday of each month.
Our meeting location is:
Rock Spring United Methodist Church
3477 Peavine Rd
Rock Spring, GA 30739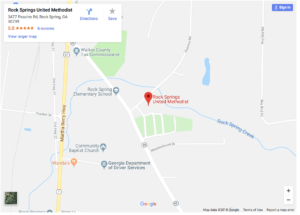 Our monthly meetings start at 7pm (Eastern).  We generally have what we like to call a "Pre Meeting Eating Meeting" prior to License Testing and the Club Meeting at 5pm (Eastern) and all are welcome to join.  That takes place at Wanda's  Restaurant which is located at 20 Pin Oak Dr, Rock Spring, GA 30739.
License exams are scheduled to start at at 6pm (Eastern). 
Contact Us
so we can accomodate testing needs.
(click the map above for a larger view)