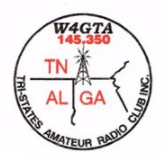 Tri-States Amateur Club Monthly Meetings are normally held on the 2nd Thursday of each month at 7pm eastern, with the exception of the month of December.
Our current meeting location is:
Berkshire Hathaway Bldg
3089 Battlefield Parkway
Ft Oglethorpe, GA 30742
---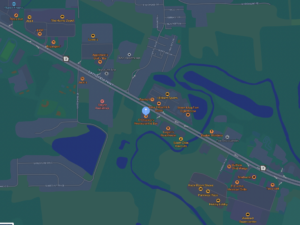 Our monthly meetings start at 7pm (Eastern).  We generally have what we like to call a "Pre Meeting Eating Meeting" prior to License Testing and the Club Meeting, all are welcome to join.  That takes place at O'Charley's which is located at 2542 Battlefield Pkwy, Ft Oglethorpe, GA 30742.
Our Pre-Meeting Eating Meeting starts around 445PM, License exams are scheduled to start at at 6pm and the club meeting will start at 7PM (All times are Eastern). If you plan on taking a test for a new license or to upgrade your existing license, please 
Contact Us
so we can be sure we have the proper resources to accommodate your testing needs.
---
Due to COVID-19, if you have:
Had a cough, sore throat, shortness of breath, and/or fever above 100.4 F in the last 72 hours
Are exhibiting any possible COVID-19 symptoms
Been around anyone with these symptoms in the past 14 days
Living with anyone who is sick or quarantined
Live with, or have frequent contact with, someone over 65 or has a serious underlying health condition
Have traveled to or from another country in the last 14 days
If you answered "yes" to any of the above questions, we require that you not attend.
Please be advised that we may be checking temperatures (with a no touch device) and that by attempting to attend a club sponsored function, you are agreeing to allow us to take your body temperature.  You may or may not be required to wear face masks due to meeting place requirements and/or local ordinances, if so you agree to abide by this requirement.  We also reserve the right to deny anyone entrance to any club function for any reason.