Welcome to the home of W4GTA, the Tri-States Amateur Radio Club!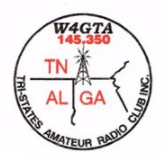 The Tri-States Amateur Radio Club is a widely-based group of amateur radio operators, primarily located in NW Georgia and surrounding areas, who gather together for camaraderie, fun and to further our hobby.  We enjoy all aspects and modes of Amateur Radio, Analog as well as Digital modes, from lower HF frequencies all the way up to frequencies you probably weren't even aware of!  All persons interested in learning about Amateur Radio are welcome to and to be a part of our meetings and/or events!  The TSARC also maintains a Facebook presence, our Facebook page is located here: https://www.facebook.com/tristatesarc/.  Contact Us here for more information or if there is any way that we can be of assistance to you.
---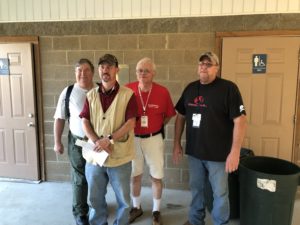 Well, testing went great!  Deke Scott aced his Tech Exam!   Welcome Zeke and help him get started on the air.
(20181020) There were 8 new and / or upgraded HAMS that happened at the Chattanooga HAMFest!  Multiple Tech, General and an Extra if my count was correct.
Way to go everyone!

---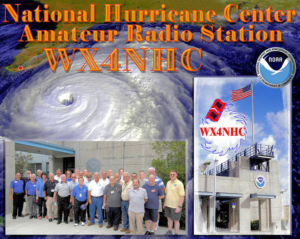 Hurricane Michael Information
October 8, 2018
Tropical Storm Michael formed in the Northwest Caribbean Sea and is nearing hurricane strength.  Michael is expected to become a hurricane today and could become a Category-2 hurricane on Tuesday with potential landfall in the Florida panhandle on Wednesday.  It is possible that Michael may reach major hurricane strength. WX4NHC, the Amateur Radio station at the National Hurricane Center, has already planned to activate at 9 AM EDT Wednesday Morning.  The VoIP Hurricane Net will also activate at 9 AM EDT Wednesday 10/10/18 if not slightly earlier for Michael and his projected landfall as a hurricane in the Florida panhandle.
The N4LMC Allstar systems will carry the VOIPWX Hurricane Net beginning October 9 late evening (or sooner if required by changes in the hurricane).  The systems will be in "listen only" mode as required by the VOIPWX Hurricane Net since we are not in a direct landfall area.  Tune into Lookout Mountains N4LMC 224.120 or Signal Mountains N4LMC 144.920.  For more info on these systems, see https://tristatesarc.com/club/on-the-air/analog-modes/allstar/ or https://lmarc.net/club/on-the-air/allstar/.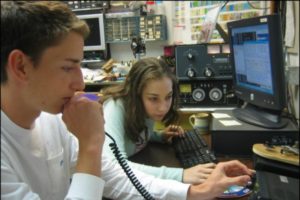 Starting Sunday July 29th at 7 PM Eastern on the N4LMC Digital Systems,  will be the Young Operators Digital Voice Net.
Net control will be 9 year old, Extra class Danielle, KE8JNU.  This net is geared toward topics of interest for school age young people, either licensed or 3rd party with a licensed operator present.  But even though this is focused on younger operators, all are welcome to participate.  The goal is to enhance discussion of ideas while fostering the development of operating principles and techniques for young people.  Let's help our young people get interested in our hobby, join in, contribute, Elmer them!
Join the conversation via D-STAR or DMR on one of the following:
W4RRG-C D-Star – 145.160 – Lookout Mountain
W4RRG-B D-Star – 444.725 – Signal Mountain
N4LMC DMR – 444.7125 – Lookout Mountain (Talkgroup 31012, Timeslot 2)
W4PL DMR – 444.150 – Signal Mountain (Talkgroup 31012, Timeslot 2)
---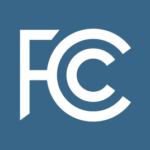 Radio Amateur to Pay $18,000, Face Restricted Privileges to Settle FCC Interference Case
August 2, 2018
The FCC has issued a Notice of Apparent Liability (NAL) proposing to fine Jerry W. Materne, KC5CSG, of Lake Charles, Louisiana, $18,000 "for apparently causing intentional interference and for apparently failing to provide station identification on amateur radio frequencies," the FCC said.
"Mr. Materne was previously warned regarding this behavior in writing by the Enforcement Bureau and, given his history as a repeat offender, these apparent violations warrant a significant penalty," the FCC said in the NAL, released on July 25.
See the full press release for the entire article.  http://www.arrl.org/news/radio-amateur-to-pay-7-000-face-restricted-privileges-to-settle-fcc-interference-case
---
A Bit About Us

The TSARC owns and operates one of the amateur radio repeaters in the NW Georgia area.  Our W4GTA 2 meter repeater located high atop (2473′ ASL) Lookout Mountain in GA, operates on 145.350 (minus offset & a pl tone of 100.0 Hz) and is open to all properly licensed Amateur Radio Operators.  The W4GTA repeater has some of the best coverage in this area, it covers all of NW GA, South down toward Calhoun, West into Alabama as well as Chattanooga, TN and North.

If you would like to help support our efforts to maintain this repeater and it's coverage, think about joining the Tri-States Amateur Radio Club.  At only $18 per year, it costs less than 1/2 of a cheap cup of coffee per month!

Also, some of our members own, operate and maintain repeaters and other types of systems that are open for all properly licensed Amateur Radio Operators to use.  You can find out more about many of these systems by checking out our Repeater Listings.

Come try us out, we think you'll find what your looking for here!
The TSARC is an ARRL (American Radio Relay League) affiliated club and we encourage all of our members to become and remain ARRL members.  For more information visit the ARRL TSARC Club page.  We also offer ARRL Volunteer Examiners (VE's) to help you obtain your license.  We can test for Technician, General and Extra Class and generally offer a test session 1 hour prior to our Monthly Club Meeting. (Please Contact Us prior to the month you want to test so we can make sure that we can accommodate your needs.)

We are very good at communicating!  If you're having a public event where communications are important, we might be able to help.  Amateur Radio Operators assist in events such as bike races, triathlons, parades, large events and more.  All the practice we get from helping out, is preparing us for emergencies that we hope we'll never have to deal with.  Let us know if we can help by Contacting Us.
---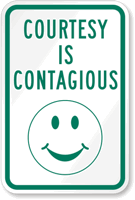 A brief note: The key to success on the air is described by one word: Courtesy. There's no other way to explain how hundreds of thousands of Amateur Radio Operators can share the same radio frequencies all over the world with minimum interference and conflict. If you keep courtesy at the front of your mind you'll rarely have difficulty on the air. An attentive and courteous operator is welcome on our systems!
With that said, what we really want is for YOU to have fun and enjoy this hobby!