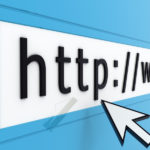 Have a link you think should be added, one that needs updating, or one that needs to be removed. Send Us a Note and we'll look into it!
---
Amateur Radio Exam Practice
Antennas, Tower & Rotor Vendors
Contesting & Logging Software
DX'ing, Contesting, Operating &, Awards
Parts & Component Vendors
Philosophy
47 CFR Part 97.1 –the FCC's official reasons for establishing the Amateur Radio Service
The Amateur's Code –first published in 1928 and still the standard of conduct we all should strive to meet
K0WA's Web Site — If you have been in the hobby for years and don't know Lee, you do not know CW. Lee is a truly unique individual.
Software & Digital Resources